Online Shop
We deliver fresh pre-ordered bouquets locally within 12 miles of the shop. Or if you prefer you can simply click and collect from our shop! Please place your order before 1pm for next day delivery.
We will be providing safe contactless delivery. All orders will be prepared and delivered adhering to strict social distancing guidelines.
Thank you for your support, as always…
x
All of our online payments are handled securely by PayPal. A PayPal account is NOT required to pay by credit or debit card.

The White Wysteria Bouquet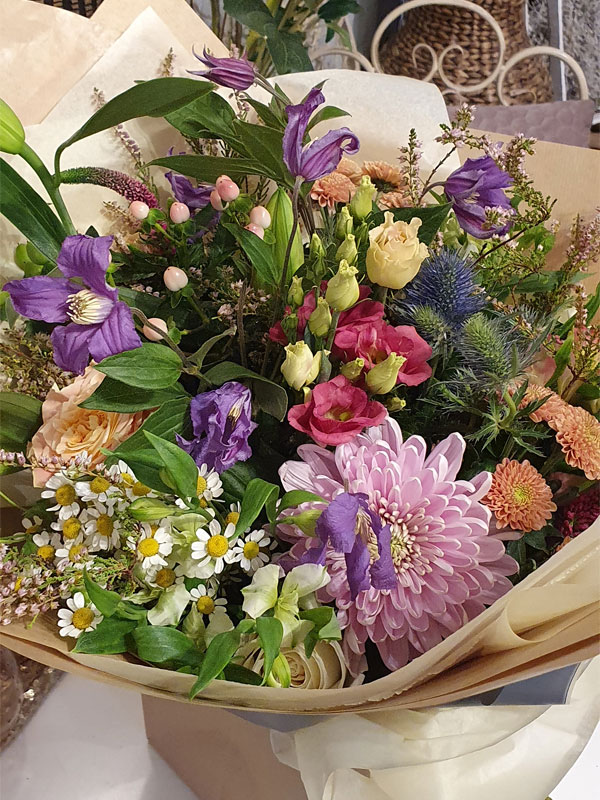 Style: Perfectly Pastel Size: Medium
A typical hand tied in our White Wysteria signature style.
Our bouquets are florist's choice, a carefully chosen array of seasonal blooms and complimenting foilages, naturally tied, soft loose and charming!
Beautifully finished in brown paper and tissue. Aqua packed in a box ready for delivery or collection… This bouquet will never be the same twice.
Click an image to enlarge:
* Please note these are examples of our bouquets, and due to seasonal availability it may be necessary to vary individual stems from those shown
Jam Jar flowers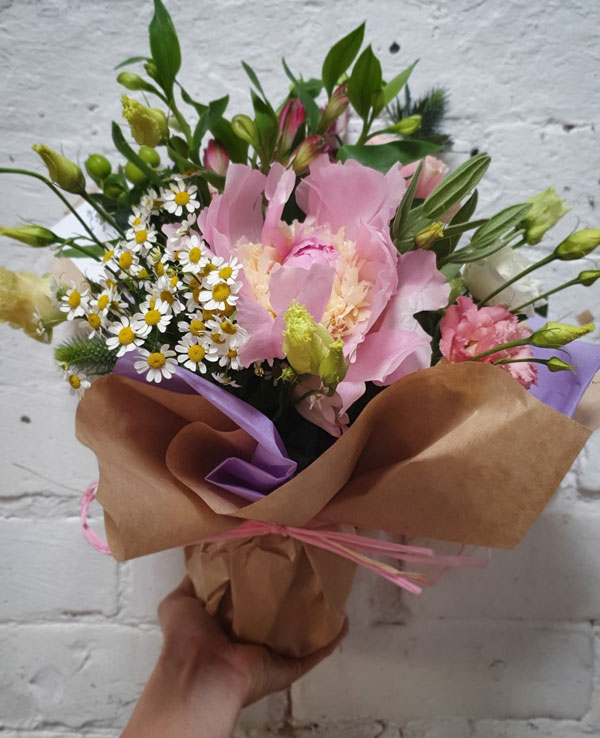 Looking for something small and sweet? Our gorgeous jam jar flowers have always been a hit and make the perfect gift.
Using seasonal mixed flowers and foilages that reflect the seasons. Tied and placed in a gift wrapped glass jam jar in water.