Online Shop
We deliver fresh pre-ordered bouquets locally within 12 miles of the shop Tuesday to Saturday each week. Or if you prefer you can simply click and collect from our shop!
Our bouquets will be florist's choice, a mix of seasonal blooms and foilages in the typical White Wysteria style.
We will be providing safe contactless delivery. All orders will be prepared and delivered adhering to strict social distancing guidelines.
A recipient contact number will be needed where possible for ease whilst delivering.
Watch out for added products to the shop over the coming months including nationwide delivery.
Thank you for your support, as always…
x
All of our online payments are handled securely by PayPal. A PayPal account is NOT required to pay by credit or debit card.

The White Wysteria Bouquet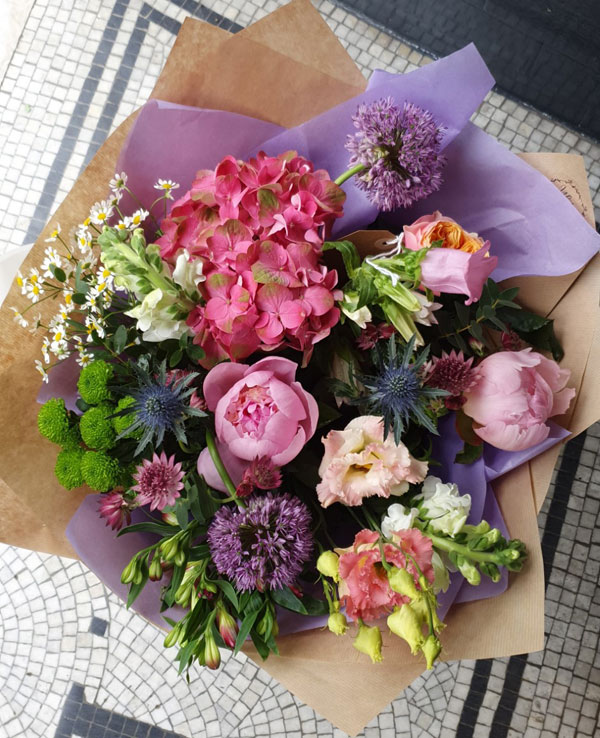 A typical hand tied in our White Wysteria signature style.
An array of seasonal blooms and complimenting foilages, naturally tied, soft loose and charming!
Beautifully finished in brown paper and tissue. Aqua packed in a box ready for delivery… This bouquet will never be the same twice.
Jam Jar flowers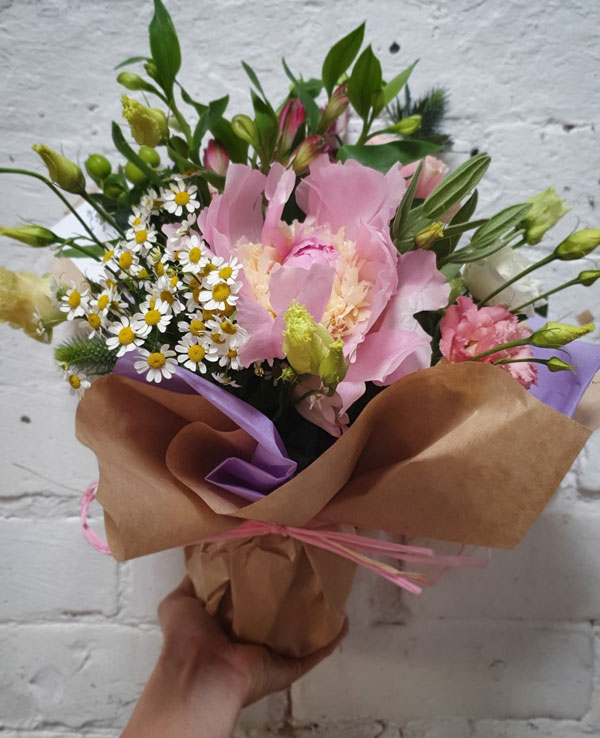 Looking for something small and sweet? Our gorgeous jam jar flowers have always been a hit and make the perfect gift.
Using seasonal mixed flowers and foilages that reflect the seasons. Tied and placed in a gift wrapped glass jam jar in water.
Refund / Exchange Policy
Refunds may occasionally be given at the discretion of the management
Because of the perishable nature of many Products you are advised to make any complaint within 1 working day of the delivery date of your Products
All products require care, attention and in the case of all cut flower and some plants require fresh water, if it is deemed that the products have not been cared for as per instructions then we may NOT refund or offer an exchange of product
We guarantee five days of freshness for your flowers, plants or associated items from the date of delivery. If any flowers arrive damaged, die or wilt within five days of delivery you should take a digital photograph of them and send them to us at hello@whitewysteria.co.uk
Refunds, partial refunds or an exchange will be given if the product is proved to be damaged or not of standard and will be at the owner's discretion and their decision will be final